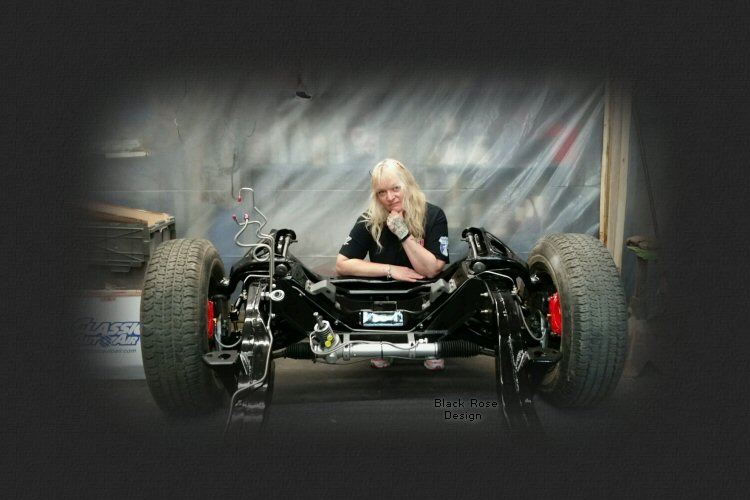 This is the beginning of our restoration.
We are not going to include every single picture that would
take way to long but by going through the pictures I have added
it will give you a good idea of the detailed work that Joe Edwards did for us.

Thanks Joe :)



Still in our garage whole entire front clip is off.



Seats, Console and carpet removed.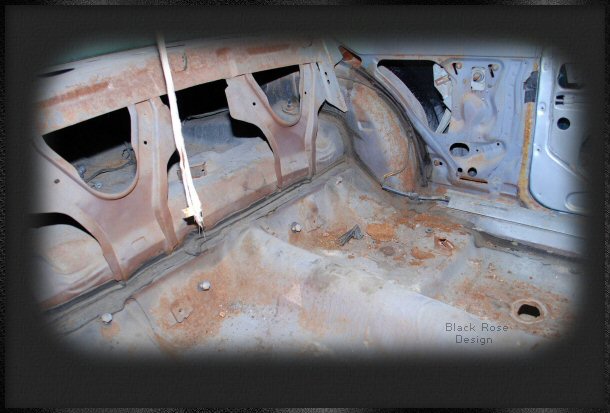 Back Seats removed all exposed.



Car is in Joe's Shop now.
Quarter Panel had to be removed from the previous guys mistake.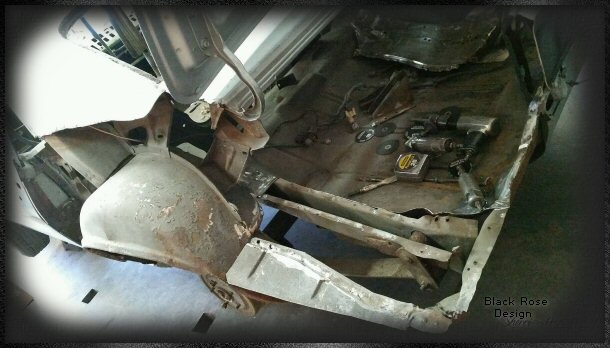 After Joe removed the quarter panel he discovered the
car had been hit from behind at some point and there was
some unexpected work that had to be done



It is looking pretty interesting at this point isn't it!



He Epoxied the hard to get areas before he put the new quarter panel on.



Quarter panel on and trunk pan repaired.



He ground the entire floor pan down to bare metal.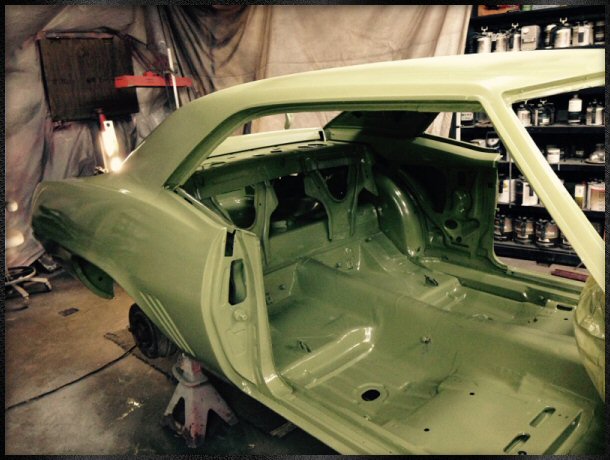 He Epoxied the rest of the car that he had ground down.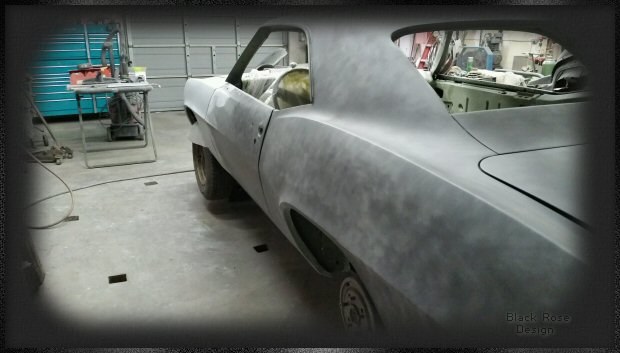 Panels together checking for fit.



Different view Panels together checking for fit.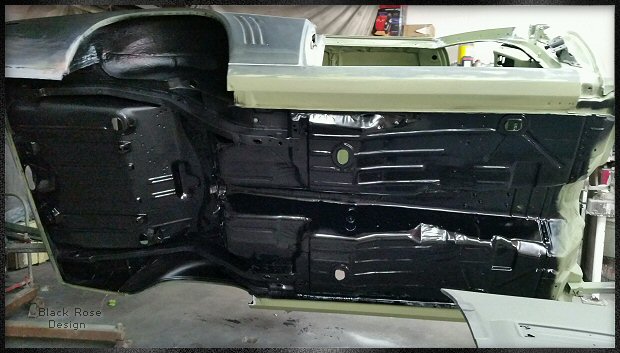 Underneath has been painted.



Black Primer is on.



First time we have seen it with some paint on it.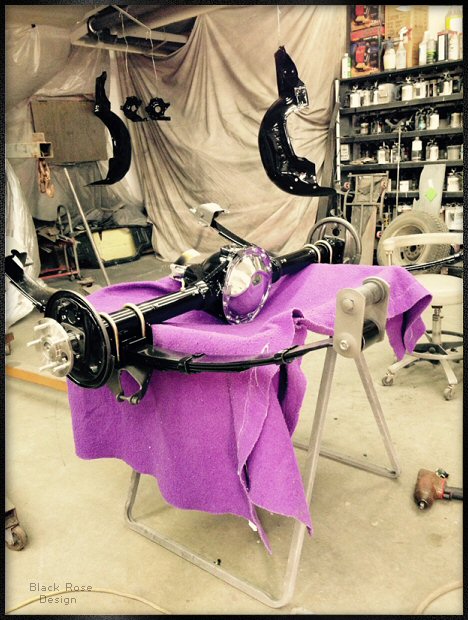 12 bolt rear end painted with the rear brake line installed.



The frame all cleaned up and ready for paint.



The frame with control arms painted.



Finally it is going back together. The rear end is in, tail lights are in,
bumper is on and the SS emblem is on.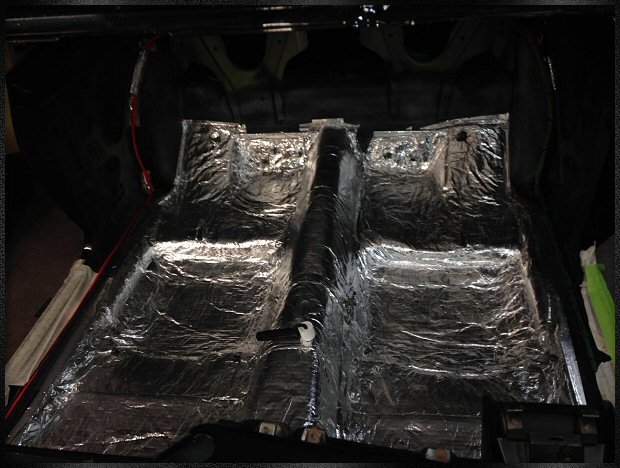 Dyno mat is installed.



Instrument cluster is in.



Carpet is installed.



Console is installed.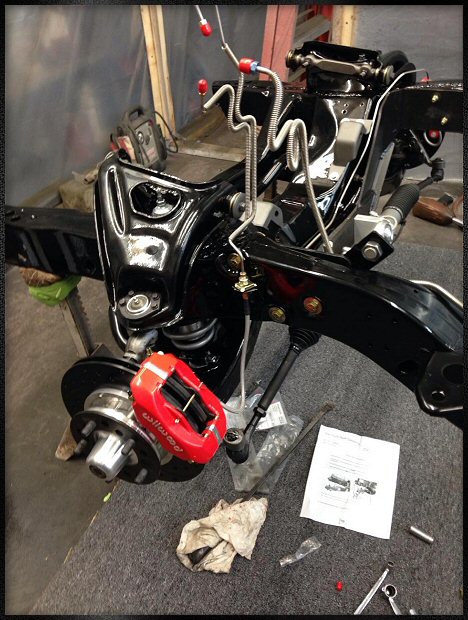 Rack and Pinion installed, wilwood disc brakes assembled,
Qa1 coil overs installed, stainless steel brake lines installed.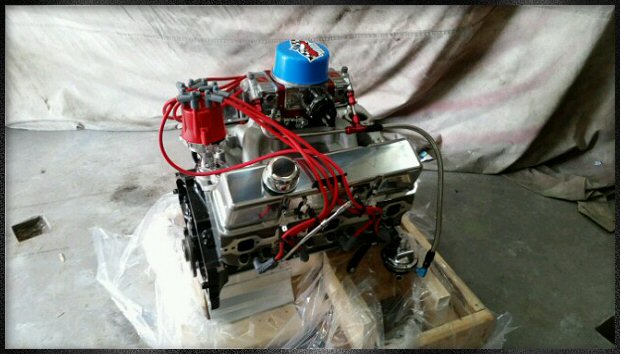 Engine has arrived.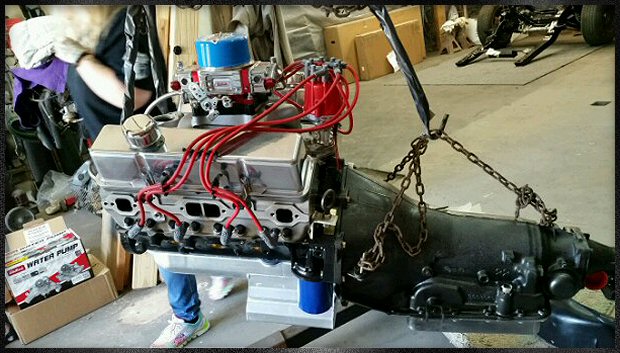 700 R4 Transmission is mated to the engine.



Engine and Transmission setting in place for the first time.



Frame and Engine assembly is connected to the body.



Headers are installed.



The steering knuckle is installed.


Continue on to Restoration Page 2









Thanks For Visiting. Stop By Again Some Time
Please Sign Our Guestbook. Let Us Know You Were Here.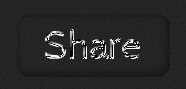 Share this page with your friends and family.