We have added links to our appreciated suppliers
that have helped us build and upgrade our cars..








Ground Up

Classic Industries

National Parts Depot

Tri Star Engines & Transmissions

Denny's Drive Shaft

Breidenstein Oil & Auto

Mathewson Upholstering

Tire Factory

Sweet Thunder Exhaust

Alpine Electronics

Aggressive Performance

Tuffy

Birtles Automotive
231-775-3726
2330 W. Division St
Cadillac,Mi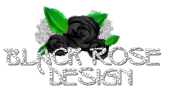 Copyright © 2017-2021 Black Rose Design.
(All Photos and Graphics are Property of blackrosedesign.com).